Happy Hour
Monday - Friday 2pm - 6pm
January Featured Entree- Italian Jambalaya
Large Gulf Shrimp and Spicy Italian sausage are sauteed together with garlic, broccoli, cauliflower, zucchini, and carrots in a hot sauce infused tomato sauce that is served over our Italian rice AKA Orzo Pasta.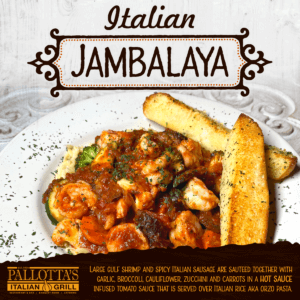 Featured Wines
Sea Sun by Charlie Wagner Pinot Noir 
The palate is bright and fruit-driven, with lush cherry flavors. 
$8.50 / glass    $32 / bottle
Roscato Rosso Dolce Sweet Red 
An irresistible, delicately sweet, genty fizzy wine that compliments our cuisine. 
$8.50 / glass    $32 / bottle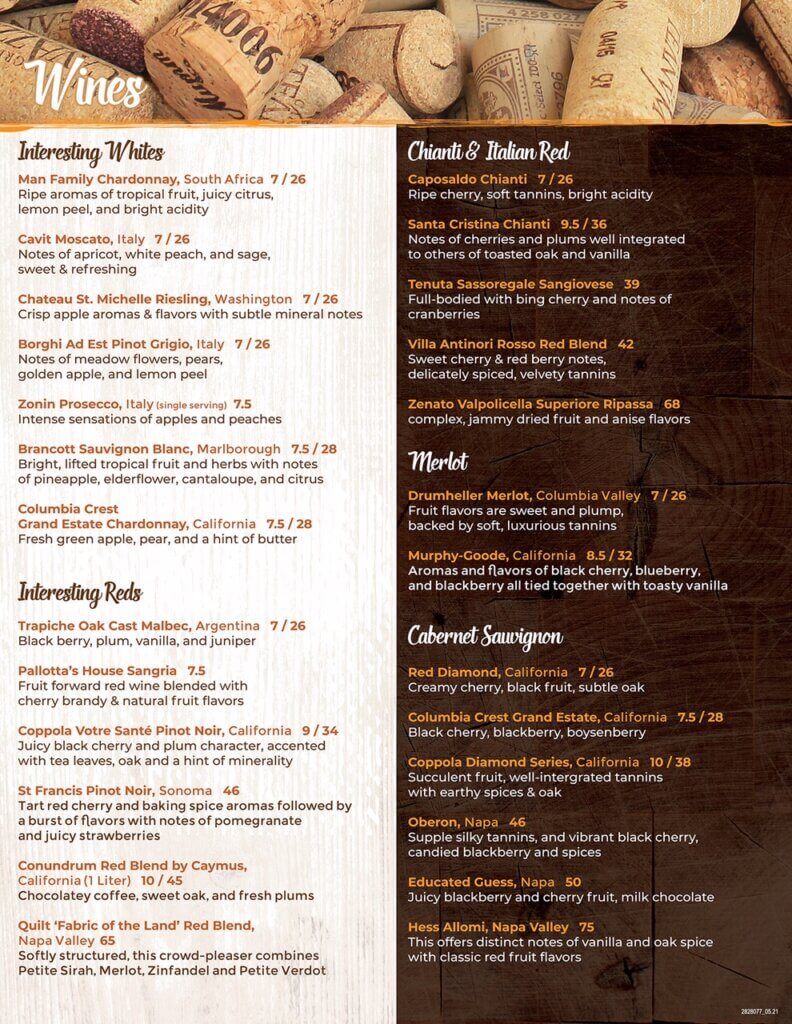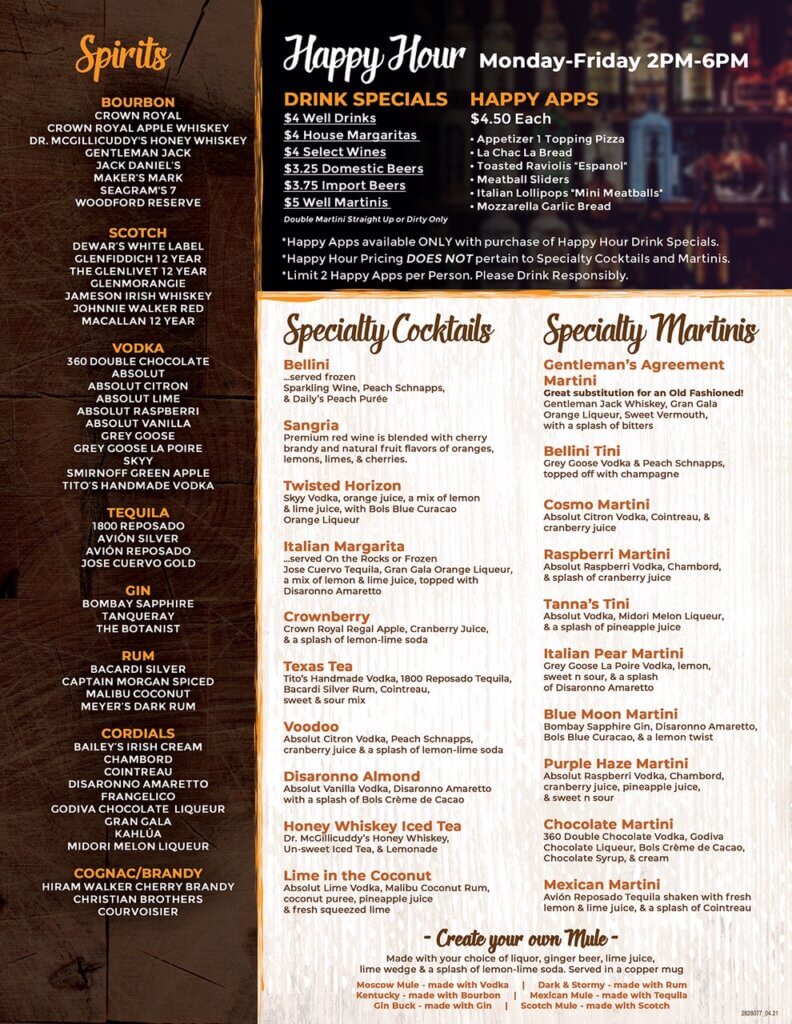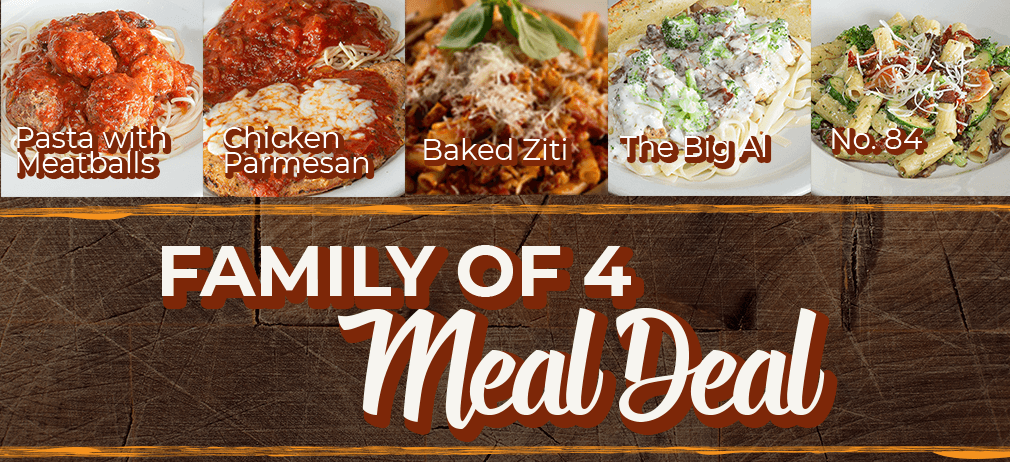 Family of 4 Meal Deal
Family Packs include one of your favorite entrees, along with house salad & garlic bread for 4. Call us to order and pick it up inside. It will be served Hot & Fresh!
• Chicken Alfredo Pasta • Baked Ziti • Chicken ala Pallotta • Number 84 • Pasta with Meatballs • The Big Al • Chicken Parmesan with Pasta • The Benjamin Meal 
* Not valid with any other offers, specially priced items, or discount