Happy Hour
Monday - Friday 2pm - 6pm
July Featured Entree - Corkscrewed Ravioli
Corkscrewed Ravioli - Large cheese filled ravioli served on a bed of a BBQ cream sauce, topped with locally-smoked CORKSCREW BBQ Chopped Brisket, caramelized red onions & garlic sautéed with a splash of BBQ sauce, and julienned green onions.  Limited amount available.  While supplies last!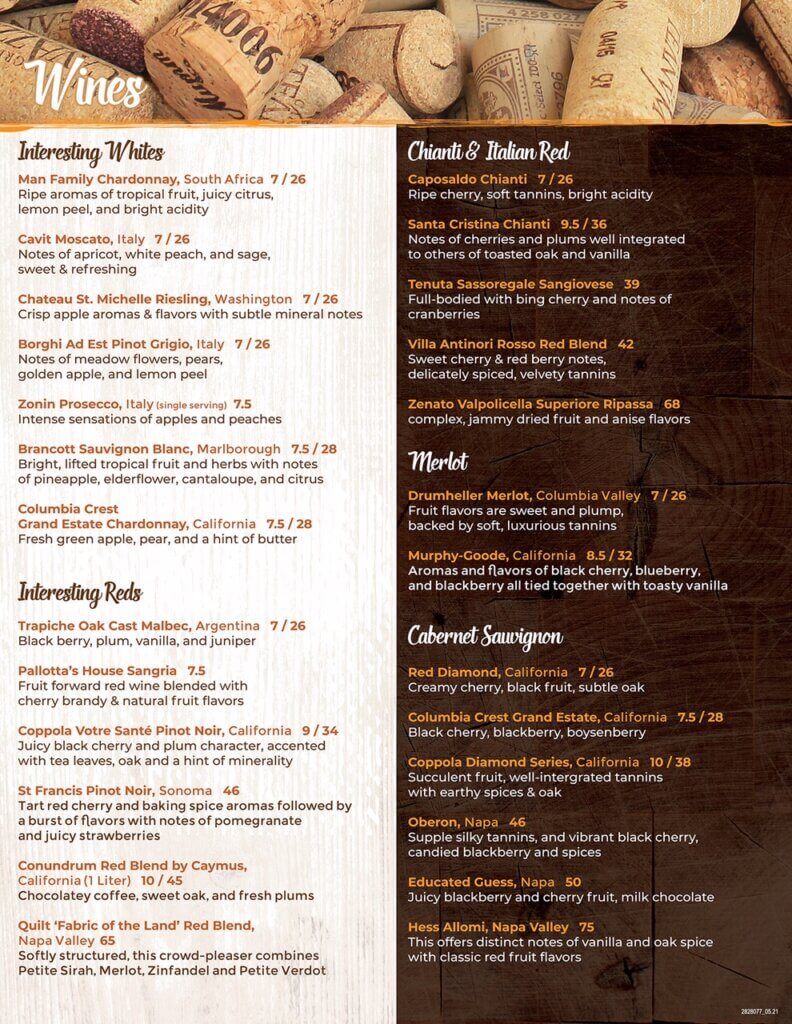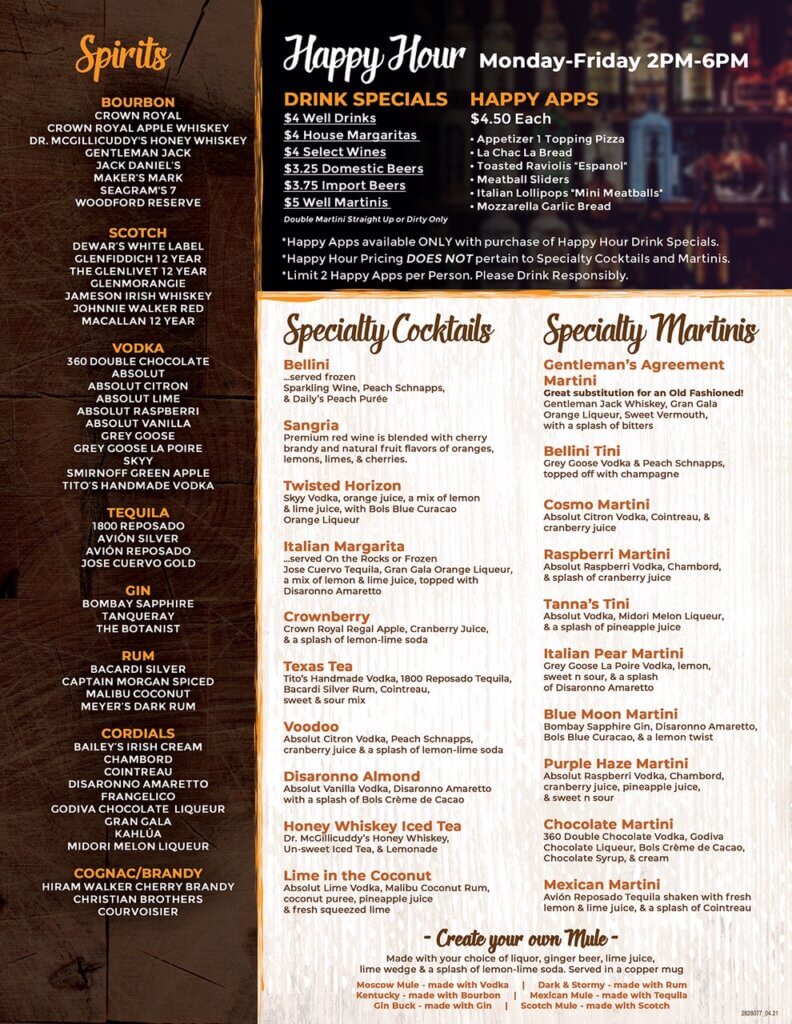 The Benjamin Meal Deal
Our Customer Favorite entree, "The Benjamin", is now a part of our Family Meal Deal. 
Large Gulf Shrimp • Diced Tomatoes • Amber Butter Mushrooms • Spicy Sausage • Cayenne Pepper Pavia Sauce • Served on a Bed of Pasta with House Salad and Garlic Bread.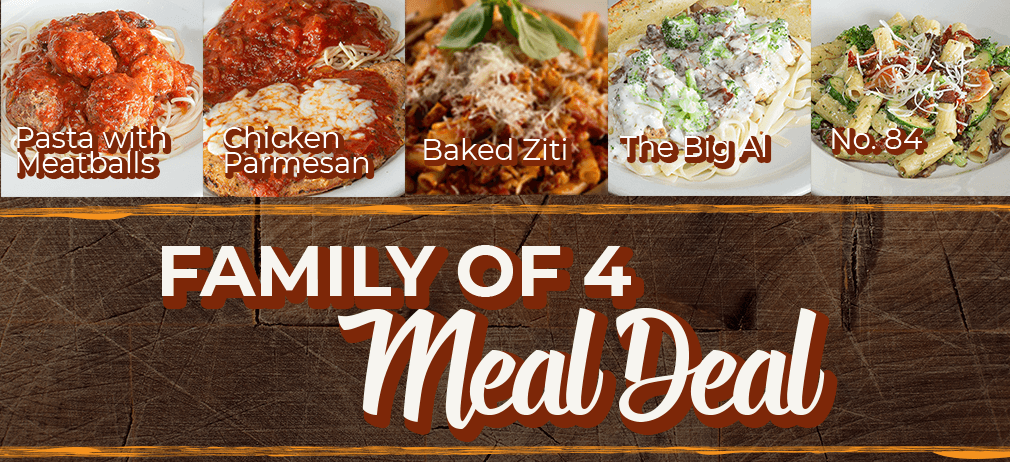 Family of 4 Meal Deal
Family Packs include one of your favorite entrees, along with house salad & garlic bread for 4. Call us to order and pick it up inside. It will be served Hot & Fresh!
• Chicken Alfredo Pasta • Baked Ziti • Chicken ala Pallotta • Number 84 • Pasta with Meatballs • The Big Al • Chicken Parmesan with Pasta 
* Not valid with any other offers, specially priced items, or discount