Happy Hour
Monday - Friday 2pm - 6pm
June Featured Entree- Hail Caesar Pasta
Cheese Tortellini simmered in a Caesar-infused Pavia Cream Sauce, diced grilled chicken, fresh chopped tomatoes, and garlic, topped with freshly grated Parmesan &Romano cheese and crushed croutons. Served with a house soup or salad and two pieces of garlic bread.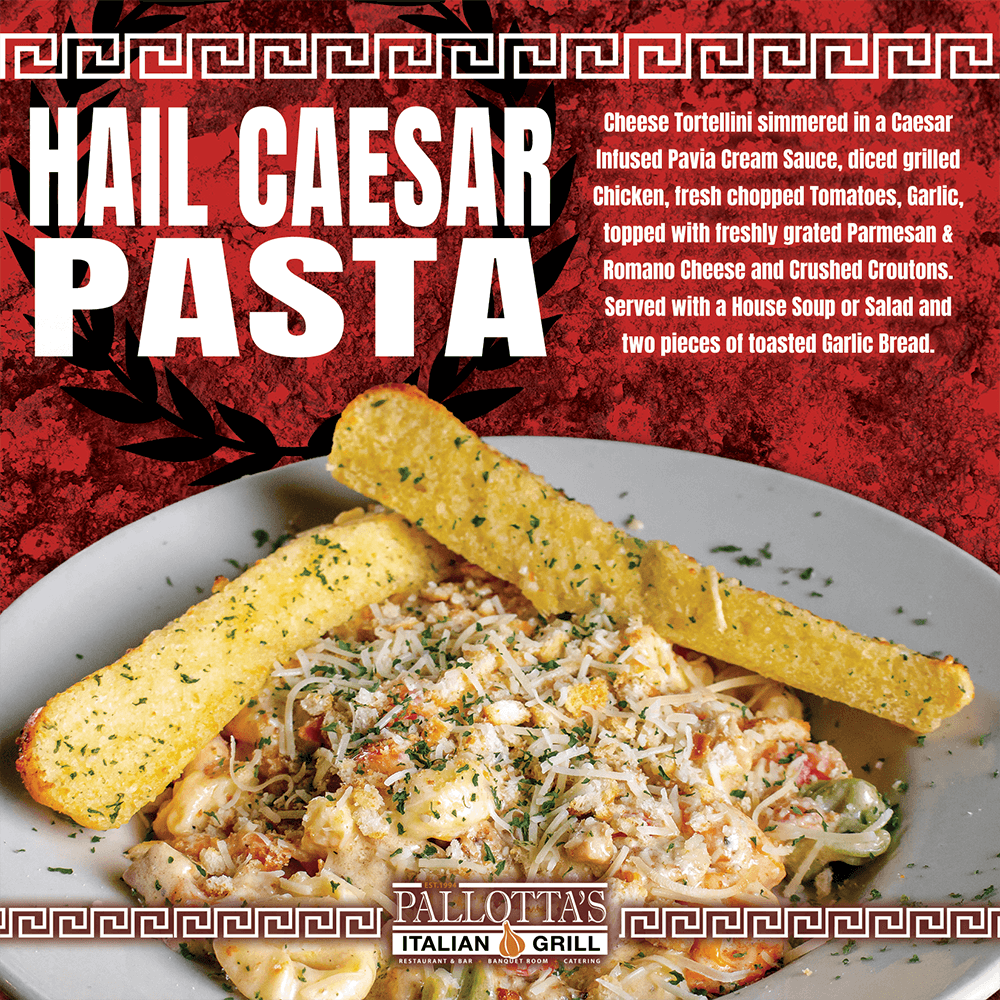 New Budget-Friendly Lunch Special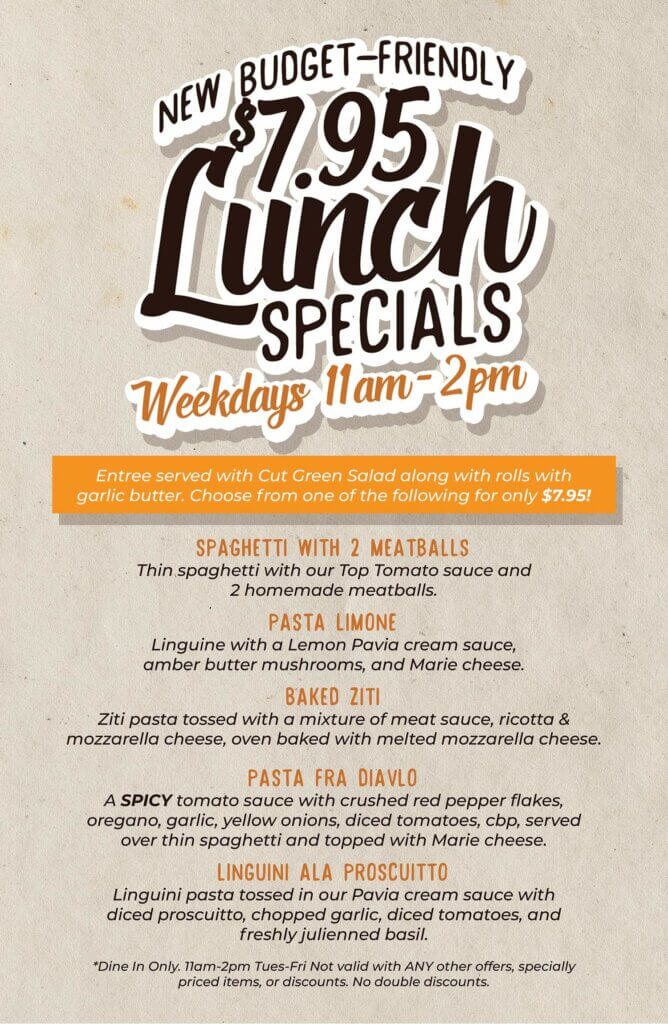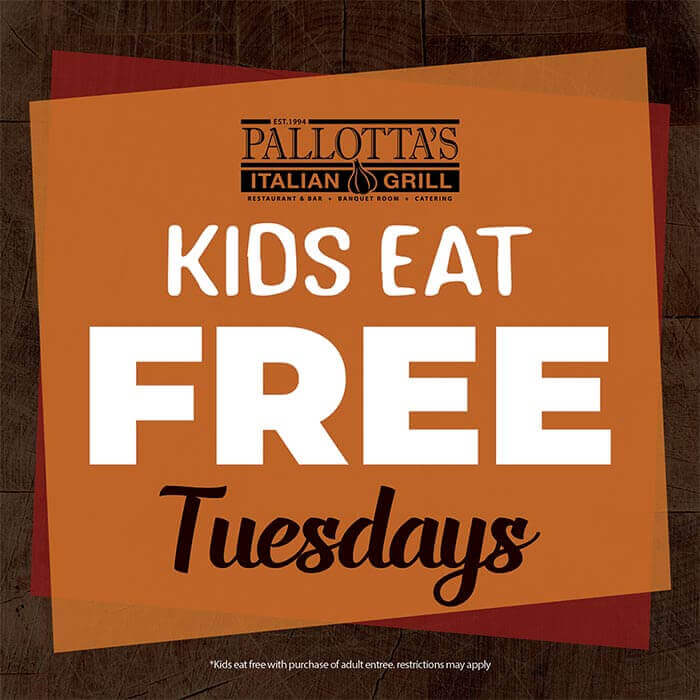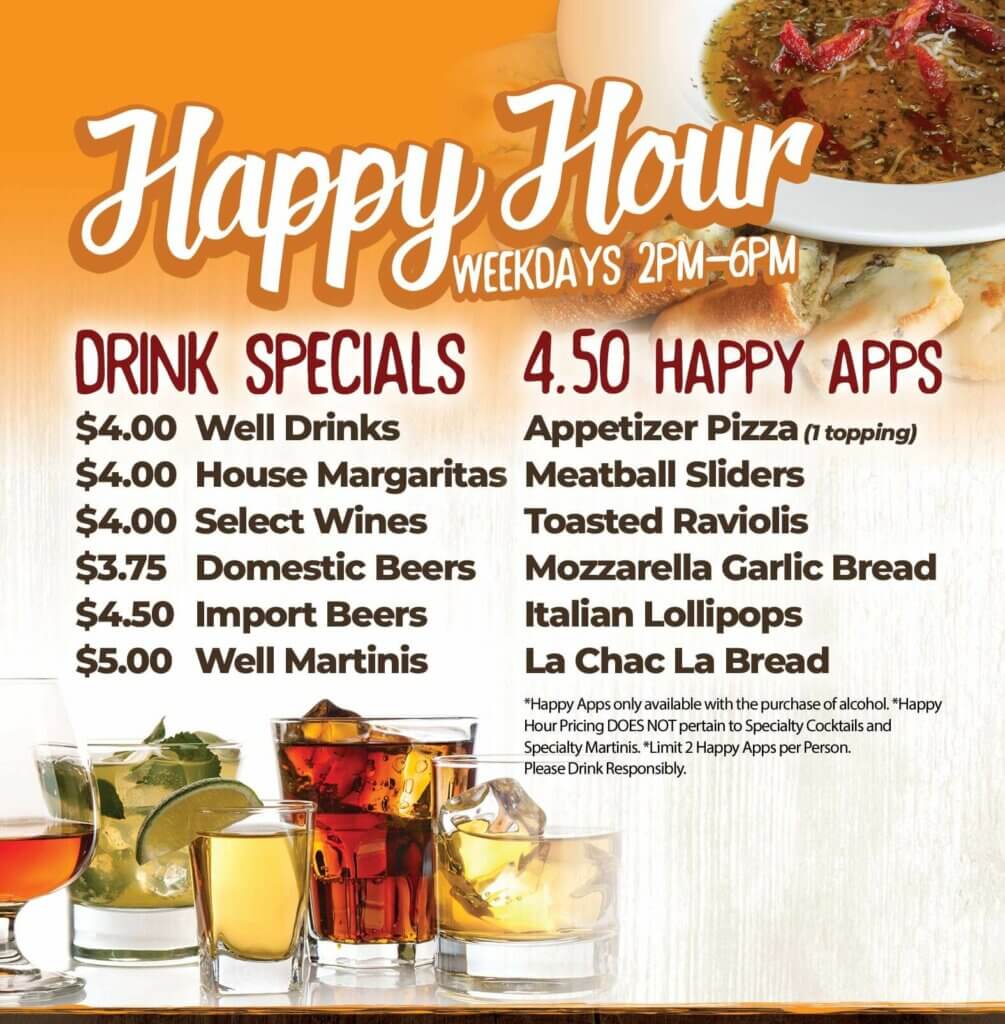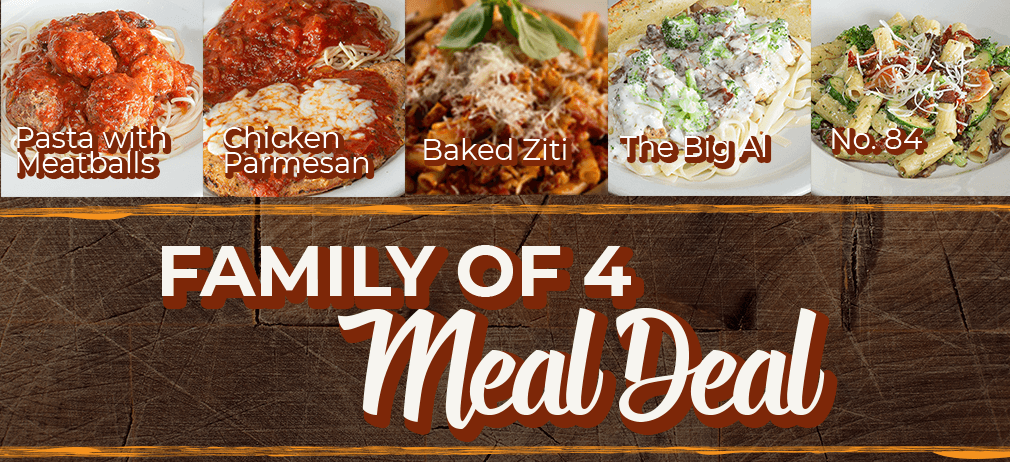 Family of 4 Meal Deal
Family Packs include one of your favorite entrees, along with house salad & garlic bread for 4. Call us to order and pick it up inside. It will be served Hot & Fresh!
• Chicken Alfredo Pasta • Baked Ziti • Chicken ala Pallotta • Number 84 • Pasta with Meatballs • The Big Al • Chicken Parmesan with Pasta • The Benjamin Meal 
* Not valid with any other offers, specially priced items, or discount