Happy Hour
Monday - Friday 2pm - 6pm
August Featured Entree- Pasta Estiva
Large Gulf shrimp sauteed in olive oil, garlic, oregano, marinated eggplant, diced tomatoes, sliced red onions, julienned basil, and fresh lemon juice, topped with feta cheese. Served over bowtie pasta.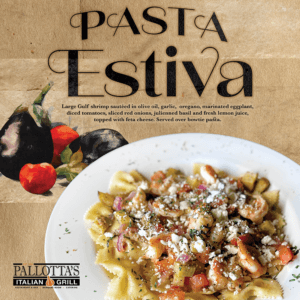 Featured Wines
Sea Sun by Charlie Wagner Pinot Noir 
The palate is bright and fruit-driven, with lush cherry flavors. 
$8.50 / glass    $32 / bottle
Roscato Rosso Dolce Sweet Red 
An irresistible, delicately sweet, genty fizzy wine that compliments our cuisine. 
$8.50 / glass    $32 / bottle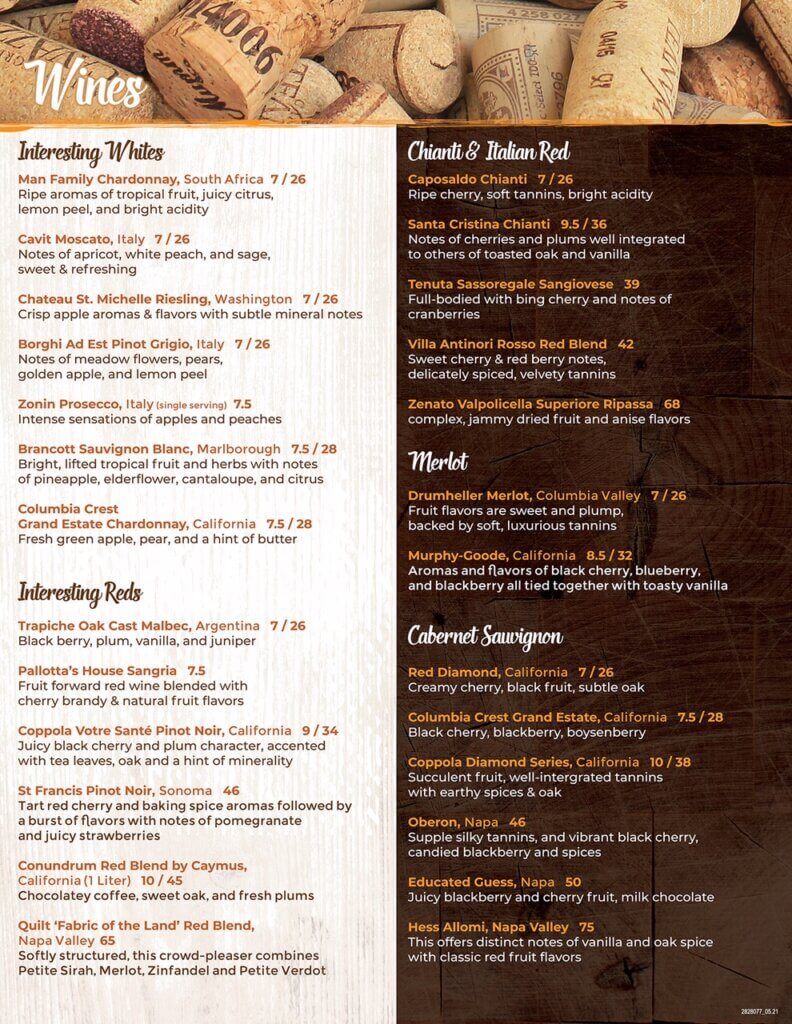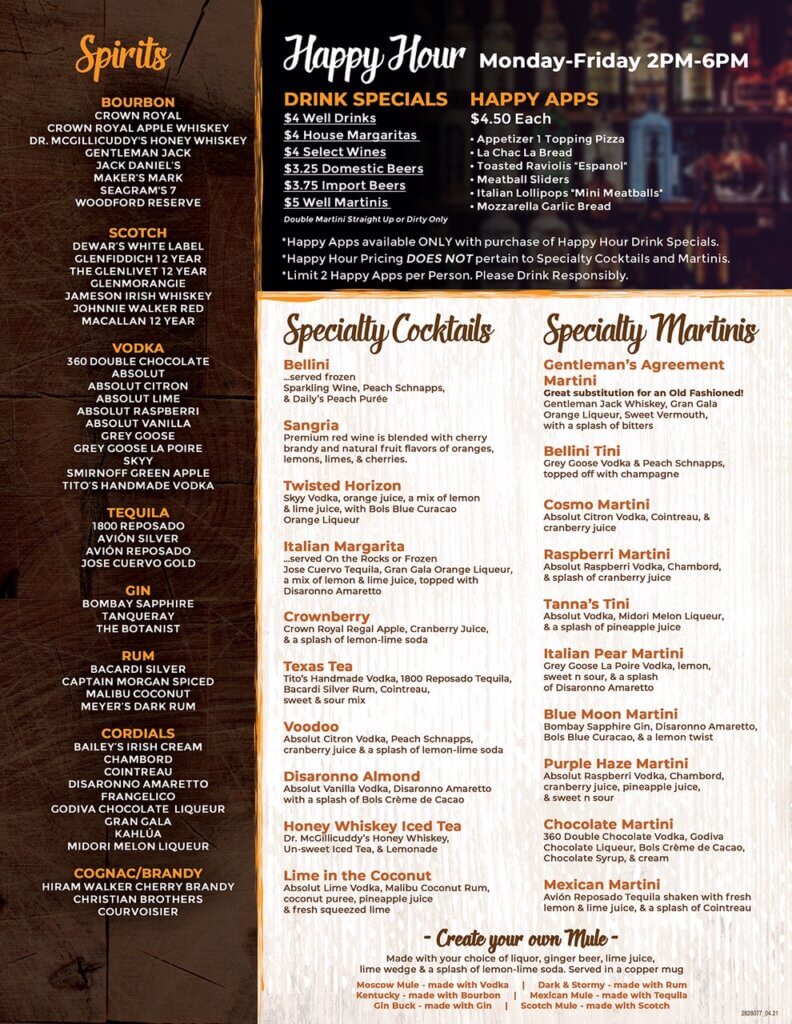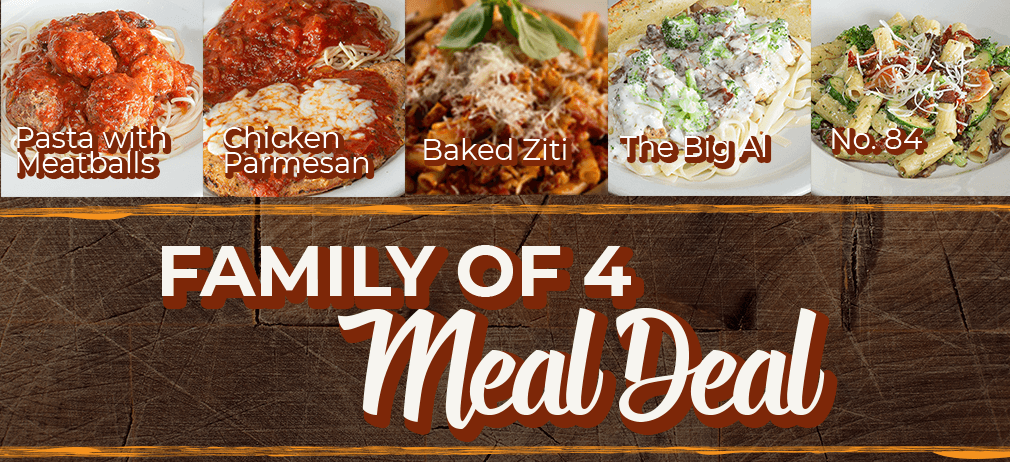 Family of 4 Meal Deal
Family Packs include one of your favorite entrees, along with house salad & garlic bread for 4. Call us to order and pick it up inside. It will be served Hot & Fresh!
• Chicken Alfredo Pasta • Baked Ziti • Chicken ala Pallotta • Number 84 • Pasta with Meatballs • The Big Al • Chicken Parmesan with Pasta • The Benjamin Meal 
* Not valid with any other offers, specially priced items, or discount