Happy Hour
Monday - Friday 3pm - 7pm
August Featured Entree- South of the Border Pasta
South of the Border Pasta- A bed of fettuccine pasta with a chipotle pepper Pavia cream sauce, topped with sliced grilled chicken, freshly made pico de gallo, and toasted tortilla strips.
Available as an individual serving or as a FAMILY PACK for only $45.95!
Try it with a refreshing Italian Margarita for a complete meal!
Chicken Terazzini Meal Deal
We are excited to announce a NEW family meal deal entree option, Chicken Tetrazzini!!!
Chicken Tetrazzini for 4 served with a family-sized house salad and garlic bread for $45.95!
Diced grilled chicken, amber butter mushrooms, sliced red onions, chopped garlic, diced prosciutto, all simmered in a white wine infused alfredo sauce and tossed with ziti pasta. Topped with seasoned breadcrumbs, shredded cheddar cheese, and oven-baked.
Specialty Drinks By the 1/2 Gallon
Cool off with a refreshing specialty drink from Pallotta's!!!
Delicious Red Wine Sangria 1/2 Gallon
Tasty Peach Bellini 1/2 Gallon
NEW Pallotta's Punch 1/2 Gallon
Call to order lunch or dinner and make sure to add one of our new drinks!!
The Benjamin Meal Deal
Our Customer Favorite entree, "The Benjamin", is now apart of our Family Meal Deal at a NEW LOWER PRICE!!
Large Gulf Shrimp • Diced Tomatoes • Amber Butter Mushrooms • Spicy Sausage • Cayenne Pepper Pavia Sauce • Served on a Bed of Pasta with House Salad and Garlic Bread.
$49.95 for a family of 4!
Family-Sized Chocolate Raspberry Mousse Tiramisu
Now offering family-sized Chocolate Raspberry Mousse Tiramisu!!! 
Easily feeds 8-10 people for only $39.99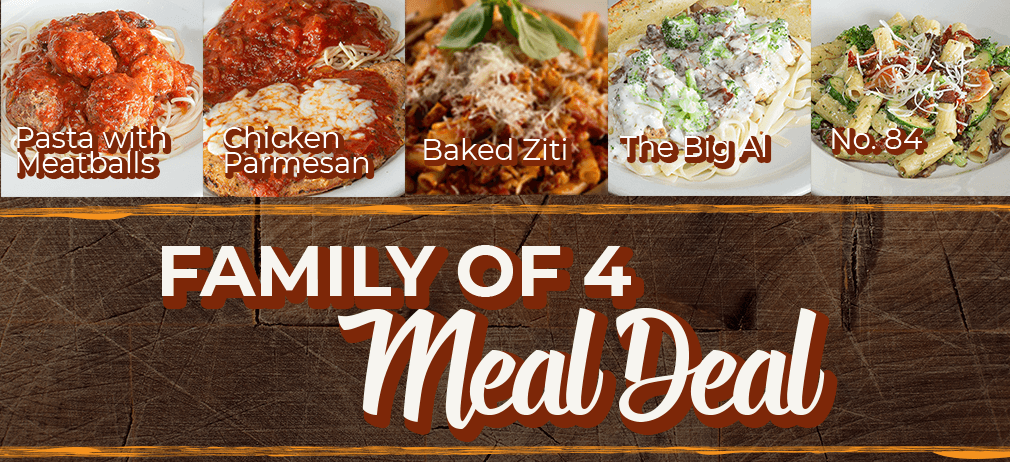 Family of 4 Meal Deal
Receive a pan of one of your favorite entrees, along with house salad & garlic bread for $40. We will bring it out to your car or pick up inside and it will be served Hot & Fresh!
* Not valid with any other offers, specially priced items, or discount
• Chicken Alfredo Pasta • Baked Ziti • Chicken ala Pallotta • Number 84 • Pasta with Meatballs • The Big Al • Chicken Parmesan with Pasta • The Benjamin • Chicken Tetrazzini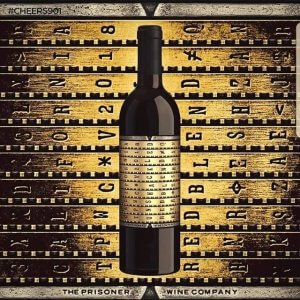 New from Prisoner Wine Co.
2018 Unshackled Red, California
Bottle $48  
Brand new from the Prisoner Wine Company, Unshackled Red is peaking everyone's interest. Grapes are sourced from Monterrey, San Benito and Paso Robles in the Central Coast and Sonoma, Redwood Valley and Lake County in the North Coast. The blend is extremely Prisoner-like with Zinfandel, Malbec, Petite Sirah, Syrah and Grenache aged 10 months in 30% New French and American oak barrels.
 Try it now at Pallottas!