Happy Hour
Monday - Friday 2pm - 6pm
December Featured Entree- Italian Style Meatloaf
 A delicious blend of ground beef, Italian seasonings, blend of cheeses, seasoned breadcrumbs, and chopped onions all mixed together. Topped with tomato sauce melted mozzarella cheese, oregano and oven baked.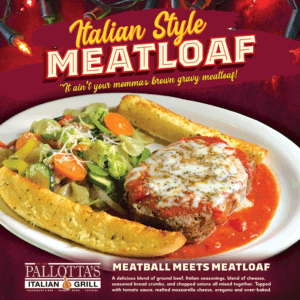 Holiday Bonus Cards
Get a FREE $10 bonus card with a $50 gift card purchase! Offer ends 12/23 Max of $50 in bonus cards per customer.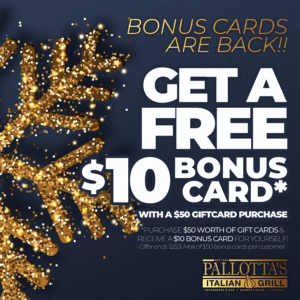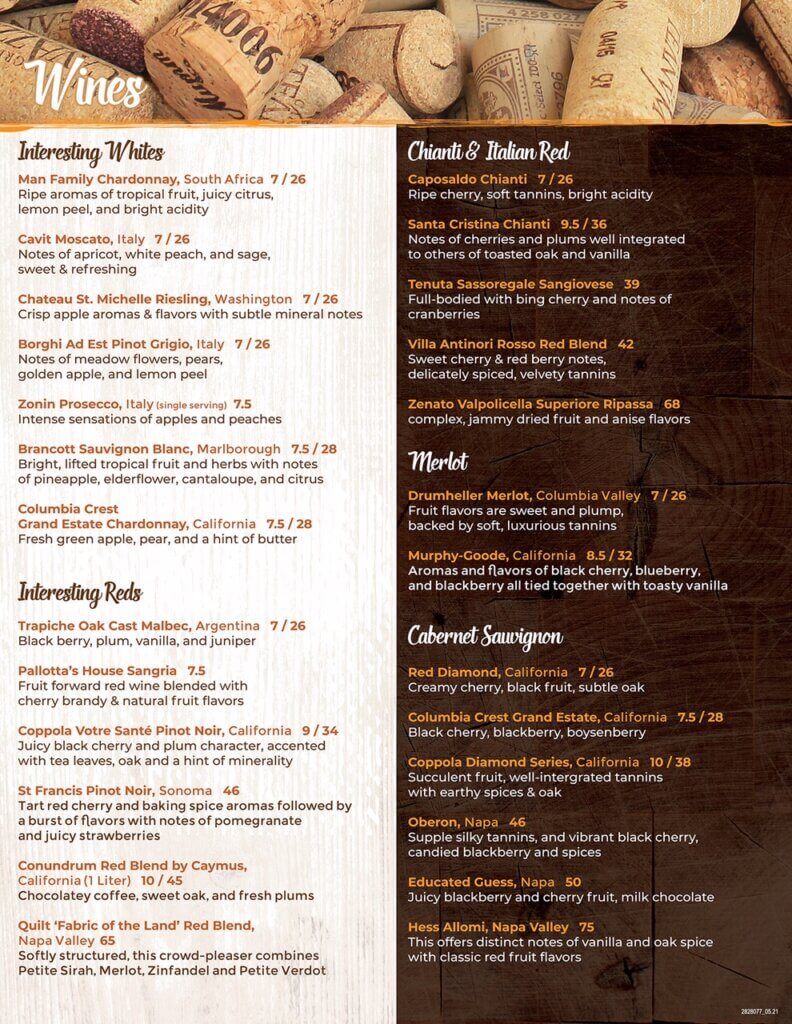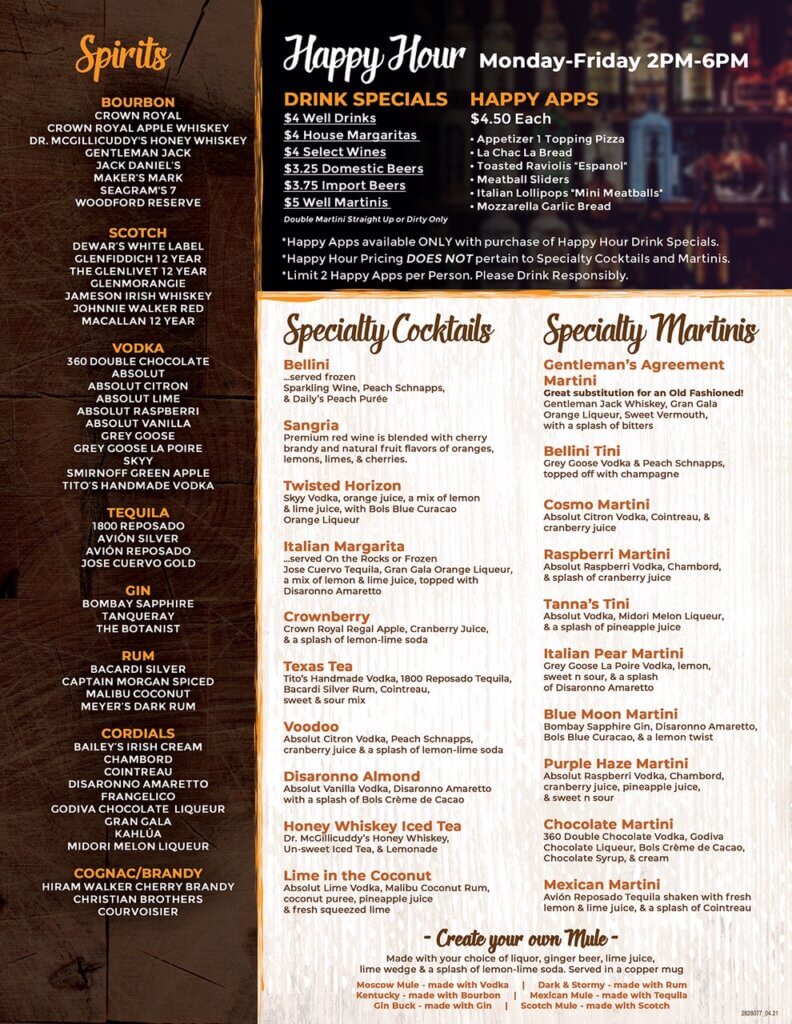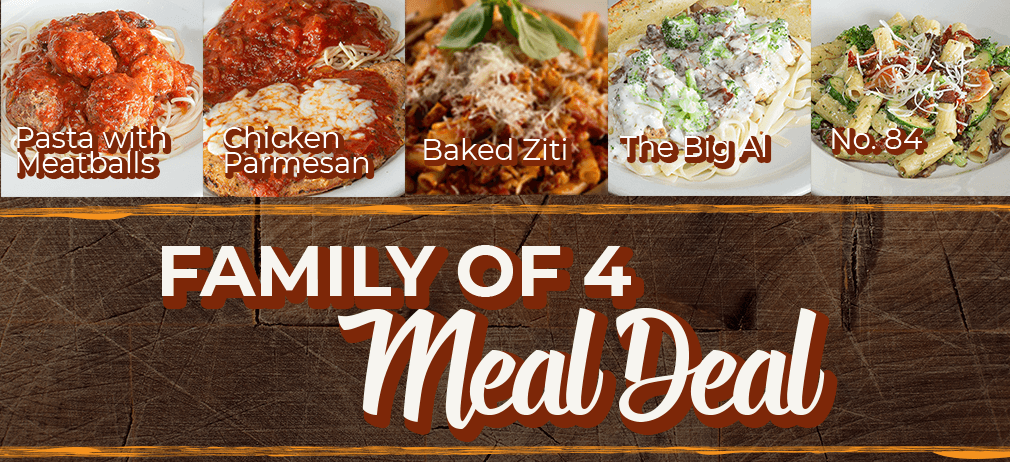 Family of 4 Meal Deal
Family Packs include one of your favorite entrees, along with house salad & garlic bread for 4. Call us to order and pick it up inside. It will be served Hot & Fresh!
• Chicken Alfredo Pasta • Baked Ziti • Chicken ala Pallotta • Number 84 • Pasta with Meatballs • The Big Al • Chicken Parmesan with Pasta • The Benjamin Meal 
* Not valid with any other offers, specially priced items, or discount