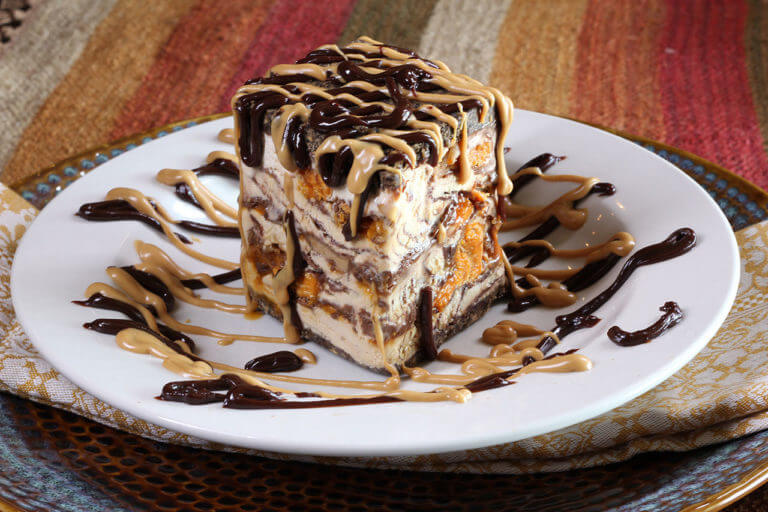 Dominic's Mud
Pallotta's Specialty!!! Made for sharing!
4 layers of mocha almond fudge ice cream, chunks of Butterfinger candy bar in between each layer, hot fudge and peanut butter drizzled throughout the whole thing, with a Nutter Butter & Oreo cookie crust.
Available in Full size and Half Size
Chocolate Raspberry Tiramisu
Get Married To It!
Alternating layers of ladyfinger cookies dipped in espresso, Kahlua, and Myer's Rum along with layers of Italian Mascarpone Cream and Chocolate Raspberry Mousse, come together to create this light, yet sinfully delicious unique Italian Masterpiece. Topped off with milk chocolate shavings and a delightful raspberry sauce.
This treat is not one to be skipped.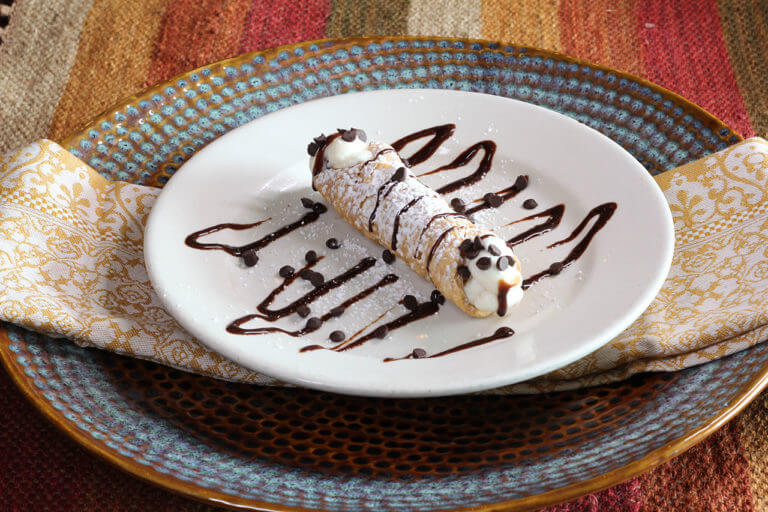 Holy Cannoli
Stuffed Per Order (like it should be!)
Light pastry stuffed with a sweet crème filling and mixed with chocolate chips. Topped with powdered sugar and drizzled with chocolate syrup.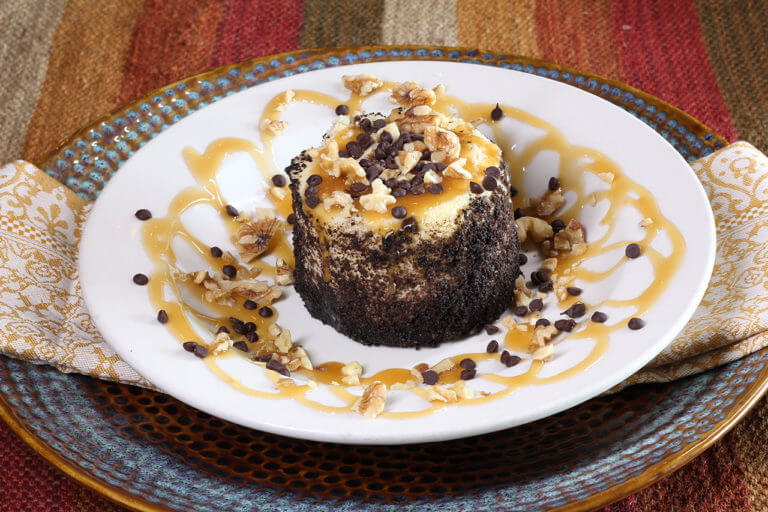 Alexa's Homemade Cheesecakes
Light and delicious! Made for sharing!
All cheesecakes are made with an Oreo cookie crust. Choose from Vanilla Bean, Caramel Turtle Fudge, or Strawberry
Triple Layer Carrot Cake
Made for sharing!
3 layers of moist carrot cake layered and topped with a rich cream cheese frosting. The sides of this cake are then rolled in crushed pecans for a taste that will tantalize your taste buds.
A light French custard with a hint of Di Sarrnano Amaretto and a caramelized sugar top.
Chocolate Cake
Made for sharing!
3 layers of moist chocolate cake with chocolate icing and surrounded by chocolate chips.
Italian Cream Cake
"Traditional Italian Dessert"
Moist white cake with a cream cheese frosting, along with coconut shavings and crushed pecans.
Limoncello Mascarpone Mousse Cake
Our luscious cake is a rich combination of Sicilian lemon infused sponge cake and Italian mascarpone topped with white chocolate curls.
Who would've thought this was Gluten Free??
Gluten Free, Flourless chocolate lava cake filled with a warm, gooey chocolate ganache center, topped with hot peanut butter and sweet cream icing. It appeals to any dessert lover.